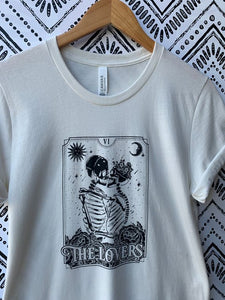 *Please be aware that there is a SEVERE shortage on materials and we are not always able to print on Bella Canvas Vintage White. We will try to match the color as close as possible, but have been printing on standard white when Vintage White is not available.
Please reach out with any questions - we will try to accommodate as best as possible.



Moon Maiden tees are screen printed by hand on the softest shirt you'll ever wear, and then packaged up with lots of love. From start to finish, design to packaging, everything is done by us at the Moon Maiden studio in Houston, TX!


1 case = 1 small, 1 medium, 1 large, 1 xlarge.